Roofing Sheets Suppliers in Pune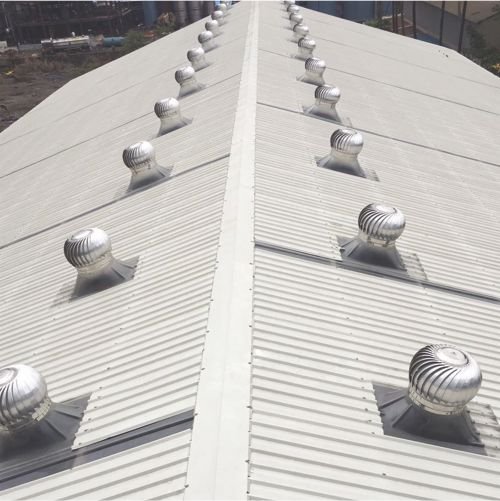 At Faisal roofing solution we create with passion a perfect shelter for your requirement. Whenever there is a roofing need, we come up with a customized solution. Under the able guidance of Mr. Salim Rehmani, the founder of Faisal roofing solution, the company is now an empire offering a wide variety of roofing solutions to industrial and commercial sectors of India. The company has its state -of -the art manufacturing unit at Taloja, Wavanje, Maharashtra which is equipped with modern machinery and cutting edge technology to produce quality products. The company now is a leading roofing sheet suppliers in Pune.
The roofing sheet which we manufacturer are manufactured using superior quality raw materials and advanced technology. The roofing sheets are color coated for UV protection and to prevent color loss. We test our roofing sheets on various parameters for optimum quality. The roofing sheets which we manufacturer are long-lasing, unbreakable, light -weight, fire resistant, weather resistant, and corrosion free. We offer our roofing sheets in various models and size according to client's choice and requirements. Or roofing sheets are prefabricated and pre-engineered in a factory- controlled environment and then provided to the client at the actual site for assembly and installation. We take utmost care to minimize the chances of error and use computer aided design and technology for manufacturing our roofing sheets. Due to these factors, we have now become the distinguished roofing sheets manufacturers in Nashik also. We are spreading our wings as a leading roofing sheets manufacturers in other cities also and wish to spread even further. We provide roofing installation and roofing accessories at reasonable rates as compared to the market.
An ISO 9001:2015 Company, Faisal roofing solution has successfully completed 500 projects and has won the hearts of more than 750 satisfied customers. We are setting new benchmarks all the time and upgrading with newer technology and continuous research and development. Our mission is to constantly widen our customer base and become a leading manufacturers and roofing sheet suppliers in Pune.
Let's look at the types of our roofing sheets and their highlighting features:
1.Faisal shine profile sheet
The highlighting features are long-life, easy operation and installation, corrosion resistant, durable, surface coated and water proof.
2. Curved roofing sheets
The features include light weight, fine finish and durability. The roofing sheets are color coated and galvanized, water proof, and corrosion resistant.
3. Faisal shine PGFI roofing sheet
These sheets have high strength, high load bearing capacity and outstanding finish. They are color coated to safeguard against UV rays. They are manufactured using cold rolled technique.
4.Faisal shine super decking sheet
It is a unique steel-concrete composite deck. The unique features include great load bearing capacity, weather proof, and economical.
5.PPGI galvanized roofing sheet
We are a leading PPGI galvanized roofing sheet supplier in Pune. It is preferred for its features like strength, durability, easy installation etc.
6.Corrugated sheets
It is made with cold rolled technique and is trapezoidal in shape. It is resistant to harsh weather conditions, non- inflammable and water proof.
7. Faisal shine clip and lock sheet
Easy to install and assemble in screws. It prevents leakage and has long-life.
8.Faisal lite transparent roof
It offers a light transmitting roof up to 85%. It is stronger than steel roofing shed and can withstand high temperature. It is corrosion resistant, light-weight, and long lasting.
9. Metal roofing sheet
They are made with galvalume and surface coated with galvalume. The outstanding features include, superior tensile strength, durable, and long life.
10.Pre coated roofing sheet
Used for roofing agricultural, domestic, industrial, commercial buildings. These roofing sheets are color coated, water proof, corrosion resistant, and durable.
Besides this we constantly engage in all kinds of research and development to come up with better roofing sheets and solution. We provide all this in a pocket friendly way without pinching on our customer's pocket. We have a team of expert professionals who diligently perform their assigned tasks. We conduct quality checks to make sure there are no damages and errors while manufacturing the roofing sheets.
PREFABRICATED BUILDING MANUFACTURERS AND SUPPLIERS