Roofing Sheet Manufacturers in Nashik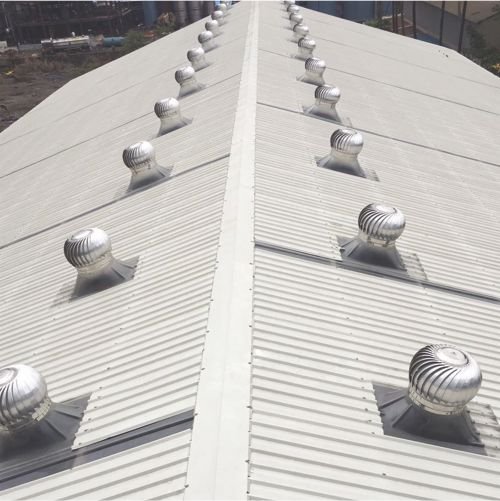 There is common saying that the sky is your limit if you have a roof over your head. Well, at Faisal roofing solution we are continuously striving to construct a perfect roof for you. We are the leading manufacturers of prefabricated roofing sheets, sheds, and structures. We use innovative technology and best quality raw materials to manufacture superior quality roofing sheets. The roofing sheets are pre-engineered and prefabricated in a factory-controlled environment and then sent to the client's site for assembly and installation. We have won the hearts of our customers and become a distinguished roofing sheets manufacturers in Nashik.
After successfully serving the customers in the cities mentioned above, we now like delight customers in other cities of India. We are growing our customer base gradually. We design our roofing sheets in such a way that it acts like a shield and protects the internal elements of building from the harsh elements outside the building. The roofing sheets are color coated and made up of tensile steel or polycarbonate. Due to the superb features of our roofing sheet, we have become the most preferred roofing sheet manufacturers in Nashik.
There are many stages in constructing a prefabricated roofing sheet which include planning, designing, procuring, installing, and post installation checks. The design stage is the most important stage as a well- designed projects gives the desired outcome in a cost-effective way. As the roof panels are constructed in a factory-controlled environment cost is reduced as work is done fast without wasting raw material and with a few skilled labours. Let's look at some of the advantages of prefabricated roofing sheets:
*Rapid installation and reduced project completion time
*Reduced labour on site because of easy installation
*Easy to relocate and dismantle
*Quality checks for better output
*Durable and tensile
*Light weight
*Economical
* Adhere to industry specific standard
All these factors are responsible for making us the best roofing sheet manufacturers in Goa as well where the demand for our roofing sheets is increasing. Prefabricated roofing sheets increases the safety of laborers working on site. As equipment and raw materials are offsite and the manufactured units are assembled on site, it makes the job safer. Our team of engineers consider various factors like roof slope, bay spacing, live loads, dead loads, collateral loads, wind uplift, internal crane system, size and weight of fabricated parts.
At Faisal roofing solution we offer a wide range of roofing sheets, roofing accessories, polycarbonate sheet, color coated sheet, metal purlin, Puf panel, insulation sheet, turbo ventilator, hollow sheet, trapezoidal sheet etc. We also offer excellent roofing installation services which is done by skilled workers. Our roofing sheets a widely used in real state industry, retail industry, automobile industry, warehousing industry. We are spreading our wings to serve as many industries as we can. We are already leading as roofing sheet manufacturers in Nashik. Besides this we have many satisfied customers in Mumbai, Navi Mumbai, Thane.
We believe in customer's delight and satisfaction. We cater to roofing solutions in all segments and manufacture both metallic and polycarbonate roofing sheets. The two main brands of Faisal roofing solutions are:
1. Faisal shine
Color coated metal sheets
2. Faisal lite
Roofing sheets and roofing accessories.
Our roofing sheets are quality tested before installation. We inspect the performance and durability of our roofing sheets on various parameters. Our roofing sheets are fire resistant, weather resistant, light weight, UV protected to prevent color loss. The main types of roofing sheets which we manufacture are: -
1.Faisal shine industrial roofing sheet
2. Faisal lite polycarbonate roofing sheet
3.Faisal shine curvaceous roof profile sheet
4. Faisal shine PVC corrugated roofing sheet
5.Faisal shine UPVC roofing sheet
6.Faisal shine PUF sheet
We offer our roofing sheets at the most reasonable rates as compared to the market. We also customize our roofing sheets as per the client's requirements. Our manufacturing process is ISO 9001:2015 certified. We follow national standards and local code of construction. We also offer many value added services like pre-construction planning and site inspection. We also offer the best roofing accessories at an affordable rate.
PREFABRICATED BUILDING MANUFACTURERS AND SUPPLIERS