Roofing Sheets Manufacturers in Ahmedabad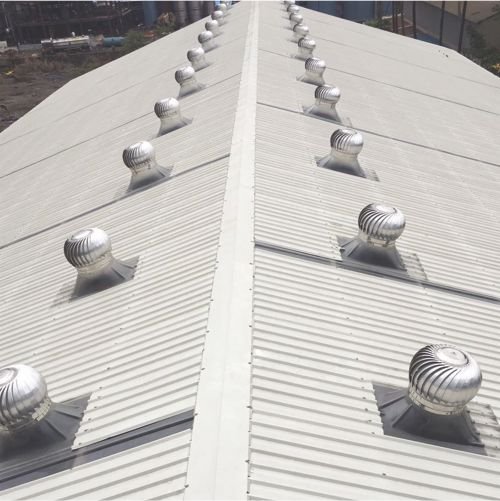 As a distinguished and reputed roofing sheet manufacturers we are supplying a wide range of roofing sheet. The range includes metal roofing sheet, polycarbonate roofing sheet, UPVC roofing sheet, PVC corrugated roof sheet, curved roofing sheet, industrial roofing sheet, bare Galvalume metal sheet. Faisal roofing solutions is a renowned manufacturer, trader, and supplier of the best quality roofing sheet and roofing accessories at a reasonable rate. We are expanding our customer base and growing as leading roofing sheet manufacturers in Ahmedabad.
We manufacture our roofing sheet in various model and sizes. Our roofing sheets are customized as per the client's requirement. We adhere to quality regimen and our roofing sheets are best in quality. The roofing sheets are strong and tensile, light in weight, fire resistant, resistant to harsh weather condition, and have a long life. Due to such unique features, we are preferred as a best roofing sheet manufacturers in Ahmedabad. We are also preferred in Goa, Nashik, Vadodara, Pune, Mumbai, Navi Mumbai, Thane. We also manufacture roofing accessories, flooring sheets Wall panels, purlins, turbo ventilator, insulation, decking sheet, Pre-engineered building fabrication and installation.
We follow certain diligent steps to construct our prefabricated building shed which involves site inspection, planning, design, component fabrication, installation. Our sheds are UV protected to minimize colour loss. After serving many happy customers as their preferred PEB shed manufacturer in Navi Mumbai, we are spreading as distinguished roofing sheets manufacturers in Goa, Nashik, Ahmedabad, Vadodara, Pune, Mumbai, Thane etc.
Our roofing sheets are prefabricated in a factory- controlled environment and then sent to the client's site for installation and assembly. We follow a self-imposed quality control regimen. The lesser construction time, easy assembly and a higher degree of automation leads to reduced cost of production. Our roofing sheets are used in the following applications:
*Factory shed
*Farm shed
*Poultry shed
*Industrial shed
*Auditorium shed
*Warehouse shed
*Cold storage shed
*Airport hangars
We use technology and computer aided design for a better outcome and try to incorporate innovative design ideas while constructing our prefabricated structures and roofing sheets. Faisal roofing solutions is setting new benchmarks by offering a best in class prefabricated roofing structures and pre-engineered building to the customers in India. We have become a new age, modern, and futuristic roofing sheets and roofing solutions manufacturers, suppliers, traders in India. Our pre-engineered buildings are constructed with a steel frame system which supports the metal roof and wall panels.
Some of the highlighting features of roofing sheets are:
*Easy to install and assemble
*Low maintenance coat
*Can withstand harsh weather condition
*Water proof, corrosion proof, rust proof
*Light weight and portable
*Recyclable
*Environment friendly
*Insulated
As a result of our dedication and perseverance we have become a leading roofing sheet manufacturers in Ahmedabad. We also provide all kinds roofing accessories, roofing installation services, like roofing sheet fixing service, sliding roofing services etc. We manufacture Corrugated roofing sheets, polycarbonate roofing sheets, metal roofing sheets etc. Our two main brands are Faisal shine and Faisal lite. The main types of roofing sheet which we manufacture are:
1.Faisal shine roofing sheet
2.Curved roofing panel
3.Faisal shine PGFI Roofing sheet
4.Faisal shine super decking sheet
5. PGFI galvanized roofing sheet
6. Corrugated sheets
7.Faisal shine clip and lock sheet
8.Faisal lite transparent roof
9.Metal roofing sheet
10.Pre coated roofing sheet
Apart from these main types we continuously keep designing innovative products for our customers as per their requirements. We also manufacture hollow sheets, trapezoidal sheet, metal purlin, turbo ventilator etc. We thoroughly check our roofing sheets before installation. Our roofing sheets are quality tested on various parameters. We inspect the performance of our roofing sheets and make necessary correction whenever there is any flaw in the roofing structure. Reasonable price is one of the highlighting features of our roofing sheets and prefabricated structure. As a responsible company we abide by the ethical codes of construction and follow all the legal laws of construction. We aim to strive for customer satisfaction to the fullest. We deliver what we promise and go a step further to delight our customers.
PREFABRICATED BUILDING MANUFACTURERS AND SUPPLIERS